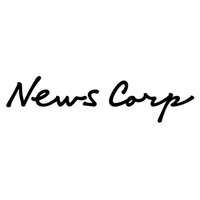 News Corp Stock Review Highlights
   Abbreviation: NWSA           Shares: 383m
   Industry: Media                   Dividends: No
One of the new additions to the NASDAQ-100 with interesting history and great performance.
News Corp History Review
News Corp is young company that was born in 2013. It is one of the two companies that were created due to split of News Corporation, which was third biggest media corporation in the world.
Since 2013, News Corp has sold its part called Dow Jones Media Group (DJMG). After this deal was finished, the corporation has bought another media service that specialized in news submitted by users.
The News Corporation owns Wall Street Journal, The Sunday Times and few other big news services.
News Corp Performance Summary
Since News Corp started its existence from the division, it has significant amount of capital as for new company. Its total market capitalization equals to more than $9 billion.
Since the beginning, it has managed to buy some publishing agency and companies that are connected with media business. The acquisition of Harlequin Enterprises costed $415 million.
Overall, the current stock price of News Corp is no different from the price after company split. It is still at the level of $15 per one share.
News Corp Key People
Even though, News Corp is a new name in the market, it has a team of great professionals behind it.
Current CEO of the News Corp is Robert Thomson.
Rupert Murdoch and Lachlan Murdoch are the Executive Chairman and Co-Chairman respectively.
Also, each of the branches has its own key people, which can be found at their website.
News Corp 2014 Summary Performance
2014 for News Corp is characterized as one of unstable years. The prices of stocks fluctuated and the overall volatility was high. The opening price in 2014 was $17.82, that was dropped to $15.96 by the end of the first month.
Bottom price of News Corp stocks was observed in October at the level of $14.71 per share. The end of 2014 brought the price of News Corp stocks at $15.57, which is $2 lower than price at the beginning of 2014.