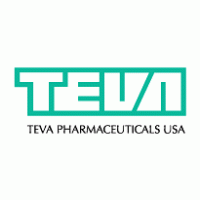 Teva Stock Review Highlights
   Abbreviation: TEVA           Shares: 959m
   Industry: Pharm                Dividends: Yes
Teva is one of the oldest pharmaceutical companies in the world that at this point still continues to grow.
Teva Pharmaceutical Industries History Review
Teva Pharmaceutical Industries Limited started business in Jerusalem in the year 1901. As time went on, the conditions improved for the pharmaceutical industry and new manufacturing plants soon became available. Teva started to trade on the stock market in the year 1951 and ever since then they have experienced worldwide success. The controlling stock package of Teva was acquired by the Assia-Zori in 1968 and Assia Chemical Industries established itself in Israeli city Peta Tikva.
Teva Pharmaceutical Industries Performance Summary
Teva Pharmaceutical Industries Limited experienced a large growth in 2010 during the months October to July however in early October again their value plummeted. The company is quite reliable in terms of stocks and the overall trend is upward going. In 2015 however, five years after the plummet, the stocks rose to an incredible value for the company and they continued to surprise even the most experienced of investors. Nowadays, most of the traders suspect this stocks to be overpriced.
The company performance overall however has continued to grow. They are continually opening up new plants and they are always expanding. This has meant only good things for the company and they are always looking for new ways to cater for the customers and their business.
Teva Pharmaceutical Industries Key People
Teva Pharmaceutical industries has a long list of different CEO's. The most recent change of the CEO in this company was made in the 2014.  Two most important people in the Teva at this moment are:
Erez Vigodman is current CEO, ex. CEO of Makhteshim Agan.
Michael Hayden – current CSO (chief scientific officer), president of global R&D division.
Teva Pharmaceutical Industries 2014 Summary Performance
The year 2014 can be called one of the most successful for Teva Pharmaceutical Industries. At the beginning of this year, stocks of Teva were traded at under $39 per one share. Closing price of stocks at the end of 2014 was at the $56 per share. The increase of price for more than 40% in one year for developed company is rather unusual and shows great potential of the company. Company's beta is at one of the lowest levels of 0.6, which shows low investment risk connected with Teva Pharmaceutical Industries stocks.
At this moment, Teva is no more NASDAQ-100 component, so it has no influence on the movements of the index.