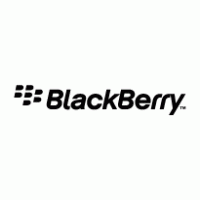 RIMM Stock Review Highlights
   Abbreviation: BBRY           Shares: 529m
   Industry: Tele                     Dividends: No
Research in motion, now known as Blackberry limited, is a well-known Canadian company.
RIMM (BlackBerry Ltd.) History Review
Research in motion, now known as Blackberry limited, is a Canadian company. The company specializes in developing telecommunication and wireless equipment. RIMM or Blackberry limited is famous for its smartphone brand; Blackberry. The company was founded in 1984 by two Canadian university students: Mike Lazaridis and Douglas Fregin. Later on Jim Balsillie became the part of company in 1992 as one of the cofounders. RIMM went public in 1997 and succeeded in raising 115 million. RIMM rolled out its most famous brand, blackberry in 1998.The company was listed in NASDAQ in 1999.
RIMM (BlackBerry Ltd.) Performance Summary
As mentioned earlier, RIMM went public in 1998 and succeeded in raising 115 million. However, it was not before 2003 that the golden period of financial success started for RIMM. Before 2003, the company launched released RIM 850 and Blackberry 5810. But, both these products were not overwhelmingly successful.
However, in 2003, RIM launched new model of Blackberry, with color display, targeted at professional consumers. This was the starting point of RIMM's tremendous growth and it quickly became the number one choice of enterprises and professionals. The success of RIMM can be gauged from the fact that its worldwide subscribers jumped from 2 million in 2004 to 5 million in 2006. Blackberry's profits and sales continued to rise in the year 2007 and 2008.
In 2007 RIMM became the most valuable organization of Canada. The most famous brand of RIMM, blackberry achieved highest market share of 18 percent with Iphone still at around 10 percent. This positive trend also continued in 2009 with blackberry further increasing its share to around 20 percent.
Though, from that point RIMM's performance started declining. In 2011, RIMM share price experienced a decline and it stock was priced at 66.20$ in February 2011.Similarly Blackberry share had decreased from record levels of 20% in 2009 to 11% percent in 2011.In late 2011 and 2012, Blackberry witnessed enormous decline with US market share of blackberry falling to 1.1%.
RIMM (BlackBerry Ltd.) Key People
As mentioned in the preceding paragraph, in the years 2012 to 2014, the company experienced massive losses with constantly decreasing market share. This brought about a change in management, with the original founders, Balsillie and Lazaridis stepping down in favor of Thorsten Heins as new CEO. However, since then there have been other changes and currently John Chen and Marty Beard hold key positions in the company with John Chen serving as the CEO, while Marty Beard holding the position of COO.
RIMM (BlackBerry Ltd.) 2014 Summary Performance
In 2014, and according to observers, because of the John Chen's astute leadership, Blackberry's stock was up by 40% in 2014. However, 2014, also was not overwhelmingly positive year for RIMM and there were inconsistencies in the results of different quarters, the company did see an improvement evident from stock price rise.
In addition, Blackberry also attainted non-Gaap profitability along with positive cash flow at the end of third quarter of fiscal year 2015.
Similarly, although revenue still saw a decline of $10Million, the trend of decline, is actually positive and less as compared to previous quarters. It is now being believed the leadership of John Chen will bring the company out of the problems it has been facing since 2011-2012.