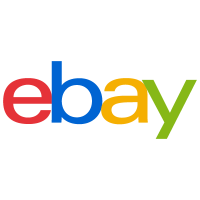 eBay Stock Review Highlights
   Abbreviation: EBAY           Shares: 1.21b
   Industry: Tech                   Dividends: No
Good old eBay, where you make most of your groccery shopping is one of the contributors to the NASDAQ-100 Index.
eBay History Review
Ebay was founded nearly 20 years ago on September 3rd of 1995 with the name AuctionWeb. It was invented by Pierre Omidyar and served as a marketplace much like it is today, for the same purpose of buying and selling goods.
Initially it was assumed that the company was made to assist Omidyar's fiance in selling and trading Pez candy dispensers, but this was not at all the case. The original reason for Ebay was very simple: to serve as a "perfect market." As the traffic to the site grew Omidyar was lead to hire Chris Agarpao as the first employee of Ebay.
eBay Performance Summary
Before long Omidyar was having so much traffic to his site the price of owning the website was bumped up from $30 a month to $250. After this point, Ebay was not just a hobby for Omidyar, and he also had to start charging people who used the site.
In 1996 Ebay began using SmartMarket Technology due to their deal with Electronic Travel Auction. This enabled them to sell products which have to do with traveling, even plane tickets. In no time at all the company was growing at high speed.
While there were only 250,000 auctions during the entire year of 1996, January of 1997 alone saw 2,000,000 auctions. In September of the same year the name was officially changed to what it is known as now: Ebay.
In 1997 Benchmark Capitol, gave Ebay $6.7 million in funding. Only two years after the start of the company and already it was on to big things. In 1998 the company was making $4.7 million in revenues and the amount of active users was approximately 500,000. The IPO was in September 1998 with the price of $18, which jumped up to $53.50 at the market closure time.
At this time, Ebay's stocks are traded in the range between $40 and $60, with beta being lower than 0.6. Such beta suggest high reliability of the company. Average yearly revenue of the company are $7.7 billion and the amount of employees is higher than 15,000.
What is interesting, eBay was the owner of Skype till the end of 2009, and now owns 30% of Skype's stocks. Also, current separation of PayPal from eBay will split eBay's profits.
eBay Key People
If we talk about the most important people at the eBay, there are few names that should be mentioned nowadays.
Pierre Omidyar – creator and director of the eBay since its beginning.
John Dahoe is current CEO and Director of the eBay. John promised to leave his position after separation of the PayPal, which should be completed by the end of 2015.
The board of directors consist of 11 people who also own some other companies such as Ford Motors and Snitch. The full list can be found at the website of the eBay or Wikipedia page.
eBay 2014 Summary Performance
In 2014 Ebay's revenue was $17.90 billion, the total assets were $45.13 billion and the operating income went up to $3.51 billion . Net income dropped to $46 million together with total equity going down to $19.90 billion. Ebay employed 34,600 people in 2014. There was a lot of controversy in 2014 about the new performance standards for sellers.
Also, the PayPal stopped to be part of Ebay on September 30th of 2014. This transition likely won't be completed until the end of 2015. 2014 is also the year in which Ebay signed the Oregon Business Climate Declaration which is a movement to slow down carbon pollution.