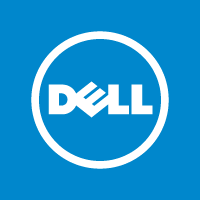 Dell Stock Review Highlights
   Abbreviation: DELL           Shares: 1.6b
   Industry: IT                        Dividends: Yes
The Dell Company was first established in Texas, U.S.A, back in 1984 as a producer of technology products.
Dell History Review
The company was founded by its owner, Michael Dell, who incidentally became the youngest company CEO to bring their business into the fortune 500 company ranking system. Since the beginning it became one of the market leaders in its sector. It now produces laptops, PC's, printers and computer peripherals. At this point, Dell has started to increase its sphere of interests into smartphone and tablet sector of the market.
Dell Performance Summary
In the early stages of The Dell Company it went by the name, PC's Unlimited. This company initially just sold upgrades for PC's that resulted in earnings of $25,000 per month. When the company decided to start making their own computers, the situation changed dramatically. By 1984 the company net worth grew to $6 million.And in 1987 the company changed its name to Dell Computer Corporation.
However, in 1993, Dell suffered a downturn in the in the PC market and the company's stock price fell dramatically, but with the employment of some new executives, their fortunes improved and the company profits were up to $149 million in 12 months.
In 1996, Dell also took advantage of the online sales market and were soon racking up over $1 million per day and by 2001 they had become the world's most successful computer company, with a staggering 12.8% of the market share.
Although the fortunes of the company have been mixed over the last decade, ultimately it has been extremely successful. After 25 years of The Company remaining private, CEO Michael Dell finally took the company private. The leverage buyout amount was a staggering $24.4 billion, which also left the CEO with a 16% share in the company.
Dell Key People
The key people of company are not just Michael Dell. Kevin Rollins was the CEO between 2004 and 2007. This was a period when Michael decided to take a back seat and sit on the board of directors. John Swainson became the CEO of Dell in 2012. He also completed 26 years with other notable companies in the IT industry.
Dell 2014 Summary Performance
In the end of October 2013, the company announced that it will not be traded on the stock markets. So, this stock is no longer active, and you will not be able to trade it. Although, this stock is still traded as a part of NASDAQ-100 index, so the performance of the company still has influence on index. All changes in the company are reflected on the movements of the NQ-100 index. So, in case you want to trade Dell stocks – go on and trade NASDAQ-100 index!