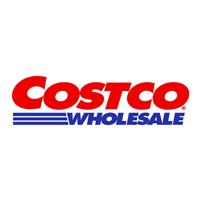 Costco Wholesale Stock Review Highlights
   Abbreviation: COST           Shares: 439m
   Industry: Retail                   Dividends: Yes
You have certainly seen them and maybe even been in their store already.
Costco Wholesale History Review
Costco originally opened in Seattle in the 1980s. It was mostly serving small businesses. The basics of the business models was to keep costs as low as possible. In 1997, its sales surpassed $64 billion.  Costco continued steady growth and expanded its wholesales network. Due to increasing  popularity of the internet and online shops, in 2001 it introduced its online shopping system.
In 2014 it was in top-3 retailers of the United States. Costco now is presented in American, Canadian, Mexican and UK retail markets with more than 20 shops in each. Smaller market shares of Costco are in Japan, Australia, South Korea and Spain.
Costco Wholesale Performance Summary
When a person visits Costco, the average amount they spend is $95. The average Costco shopper has tremendous buying power and is returning clients, due to purchase of a membership. Because of this, their earnings remain fairly consistent, even when bumps in the market occur. Between the years of 1995 and 2000 they saw a steady increase of 6% in sales annually.
The company tries to tie its clients with ton of deals and bonuses that the one can get by being a long-term member. Such policy allows to expand and keep clients with company for long period of time.
Despite their general consistency, in 2001 they did hit a speed bump. This was because of an energy crisis along the West Coast. While this was mostly out of their hands, they were also expanding drastically at this time, getting slightly ahead of themselves.
At this moment, Costco Wholesale continues its expansion into foreign markets and plans to open new chains in other countries.
Costco Wholesale Key People
Knowledge of who is standing behind such a big retailer can help in further evaluation of the performance. It is also important to know these people in order to recognize them in news, so you will not miss any important updates that can lead to stock fluctuation.
Jeffrey Brotman – Chairman.
Walter Craig Jalenik is Director and CFO.
Susan L. Decker is Independent Director.
Daniel J. Evans is Independent Director.
Benjamin S. Carson is Independent Director.
Costco Wholesale 2014 Summary Performance
In May of 2014, the Costco stock price was at a little bit over $115. The lowest price in that year was around $110 per share. With many small ups and downs, the stock now finds itself at $143.
Despite the quick rises and falls, the overall trend  of the stock has been consistent. It upgoing and there are no reasons to suspect it to decline in the nearest future. The net sales saw an increase of $8 billion, which has been consistent over the years. They also opened 19 more warehouses and increased their gold star members by about 3 million.