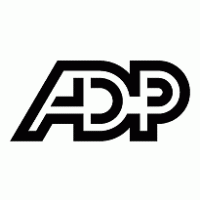 Automatic Data Processing Stock Review Highlights
   Abbreviation: ADP           Shares: 471m
   Industry: Business           Dividends: No
Automatic Data Processing began life all the way back in 1949.
Automatic Data Processing History Review
Automatic Payrolls, inc. was founded by Henry Taub and his brother Joe Taub. The brothers were joined by Frank Lautenberg who went on to become CEO. The name was changed to Automatic Data Processing in 1957.
The company grew quickly and within twenty years had a subsidiary in the UK, eventually acquiring Chessington Computer Centre in the UK. This centre supplied admin services to the UK Government in the nineties. During the nineties they also shifted direction a little and began operating as a professional employer organisation.
Automatic Data Processing Performance Summary
When Automatic Data Processing became public in 1961, they had several hundred clients and were worth over $400,000. Their success was really boosted in the 80s and since 1985 they have earned over one billion dollars annually. They are traded as one of the NASDAQ-100 putting them in the top 100 in terms of successful and profitable publicly traded companies.
In the year 2012 their revenue stood at about 10 billion dollars. At the same time, total assets of ADP were valued for 31 billion dollars and their equity came in at just over 6 billion. Also, the S&P and Moody's rated ADP as AAA Company. They are a company that has gone on to become a major success.
The success of ADP was international. They made series of additions such as Chessington Computer Centre and  Autonom, who are a German company. They also own Kerridge Computer Company in the UK and GSI, a payroll company operating out of Paris.
Over the past seven decades Automatic Data Processing is a company that has grown and continues to still grow. They still acquire new assets all the time and welcome new clients on a regular basis.
Automatic Data Processing Key People
If the name Frank Lautenberg is recognisable it's because as well as becoming the CEO of ADP he was elected to the United States senate in 1982.
The current CEO of ADP is Carlos A. Rodriguez. Rodriguez has been with the company for the past four years.
One of the fathers of the ADP, Henry Taub, died in 2011, while spending his last years as a philanthropist.
Automatic Data Processing 2014 Summary Performance
Just last year ADP enjoyed success when they took another company in their family, originally known as ADP Dealer Services. It was announced in August that the new company would be known as CDK Global. During 2014 ADP also moved up the rankings in the Fortune 500.
This came along with a rise in revenue of about six percent and a rise in profits of about one percent. Spinning off CDK Global undoubtedly took a hit on the company but it didn't knock them down too much. But S&P decreased their rating to AA and the same did Moody's. Also, in 2014 it was announced that ADP's stocks will no more be traded. So, at this moment ADP is still component of the NASDAQ-100 but its stocks are not traded separately.