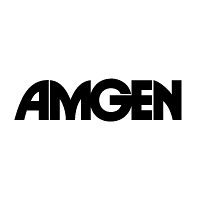 Amgen Stock Review Highlights
   Abbreviation: AMGN           Shares: 760m
   Industry: Bio                        Dividends: Yes
AMGen is an American multinational bio-pharmaceutical company based in California. Its abbreviation stands for Applied Molecular Genetics.
Amgen History Review
Its innovative research on some of the world's most serious illnesses has made it a pioneer in bio-technology and pharmaceutics since the 1980s. Amgen manufactures high-quality, safe and reliable medicines for a variety of different ailments, and its products have had a massive impact on the lives of countless people in over 75 countries. Amgen usually provides medicines for patients who have very limited medical options and for illnesses that do not have effective enough treatments. For example kidney disease, cancer, rheumatoid arthritis and various bone diseases.
Amgen Performance Summary
Amgen, like most companies, had a slow start. It was formed in 1980 with $19 million private funding, and up until 1987 raised capital mainly through public stock offerings from parties interested in its research. Even with the help of external investors, Amgen recorded losses up until 1986 when it began showing a humble profit.
In 1989 Amgen became to manufacture Epogen (a medication for anemia for patients with kidney problems) thanks to FDA's licence, and that's when things started looking up for the company. In 1991 Neupogen (an antianemia drug) was put on the market, its sales exceeded $250 million. The company was officially on its way to becoming one of the most profitable pharmaceutical firms in the world.
In 1992, Amgen reached its then highest sales figure, $1 billion! It was the first ever bio-technology company to ever reach such a massive sum. In 2003, Amgen sales reached $7.9 billion after launching a succession of highly successful pharmaceutical products (for example Abarelix, Aranesp, etc.). Also it was due to carrying out one of the largest acquisitions in the history of the industry by purchasing Immunex (fom Wyeth Pharmaceuticals). In 2005, the company's profits increased by over 55% and that paved the way for the company's success for years to come.
Amgen Key People
The key people behind Amgen's success at the moment are:
Robert A.Bradway (Chairman, President and Chief Excecutive Officer), a Harvard University graduate who joined the company in 2006.
Francois de Carbonnel (Lead Independent Director), a French national who has been with the company since 2008 and is also a non-executive Chairman of Thomson S.A.
Amgen 2014 Summary Performance
In 2014, Amgen's NASDAQ stock price went up by over 23%, significantly more than its competitors in the market. Last year, it managed to generate over $18 billion in sales of various products, and hit the mark of $6 billion dollars for its annual profit!
Although there has been some panic in the financial world over Amgen's ageing products (such as Neupogen, Epogen, etc.) losing their patent protection and putting into question future profits, this is unlikely to hurt Amgen's sales in the long run. Because their older pharmaceuticals are "biologics", they are almost impossible to replicate completely. Amgen is currently working on developing new medications that have been predicted to increase Amgen's sales and profits even further in the coming years – sealing Amgen's place in the multi-billion dollar bio-pharmaceuticals market!